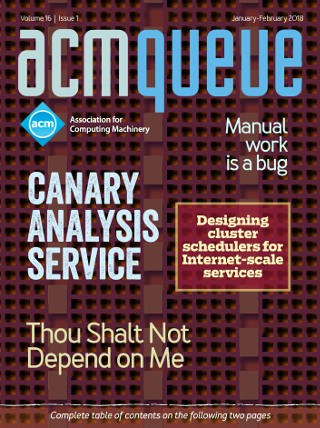 The January/February issue of acmqueue is out now
---

PDF
ITEM not available



Originally published in Queue vol. 12, no. 9—
see this item in the ACM Digital Library
---
Related:
Jon P. Daries, Justin Reich, Jim Waldo, Elise M. Young, Jonathan Whittinghill, Daniel Thomas Seaton, Andrew Dean Ho, Isaac Chuang - Privacy, Anonymity, and Big Data in the Social Sciences
Quality social science research and the privacy of human subjects requires trust.
Michael J. Lutz, J. Fernando Naveda, James R. Vallino - Undergraduate Software Engineering: Addressing the Needs of Professional Software Development
Addressing the Needs of Professional Software Development
---
Comments
(newest first)
I think that there is a confusion between project or program manager and a product manager. While the first two are part of development. Predict manager sits at the junction of engineering sales and marketing.
---
Good article. I think it hit the right points - I'd just add AB testing is not strategic at all. by any stretch of the imagination (unless you work at Optimizely). It is purely, short term, optimizing locally and very technical. Putting it in the same bucket as positioning, branding or creating a sales pitch for a strategic client is not right
---
I'd be interested in your opinion on how PM is related to Software Engineering, especially its sub-field Requirements Engineering which also works at the intersection of multiple disciplines.
---
you missed metioning an important PM community and conference: http://www.mindtheproduct.com/
---
---


© 2018 ACM, Inc. All Rights Reserved.