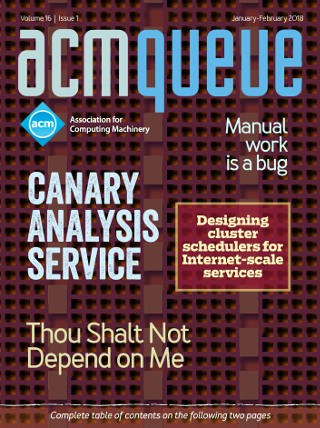 The January/February issue of acmqueue is out now
---

PDF
ITEM not available



Originally published in Queue vol. 8, no. 9—
see this item in the ACM Digital Library
---
---
Comments
(newest first)
Very good interview indeed.
---
In regards to tile processing, where large tiles reduced concurrency and small tiles increased overhead, would this not be a good use-case for a fork-join framework like Doug Leas? While not in C++, the architecture model is scalable and it sounds like a good fit.
---
Very good interview. It's interesting to see this emphasis on memory-bandwidth issues and their impact on paralellization when there's currently so much research dedicated to easier-to-use locking and synchronization mechanisms. I kept asking myself, though: is there any way in which software (the OS and above) can help? Or is this a problem that depends entirely on the underlying architecture?
---
---


© 2018 ACM, Inc. All Rights Reserved.