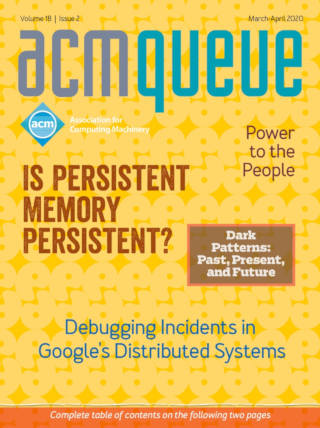 The March/April 2020 issue of acmqueue is out now

Subscribers and ACM Professional members login here

---

The Silent Security Epidemic
Developers are challenged by attacks that target certain types of applications.
Although the industry is generally getting better with dealing with routine types of security attacks, developers are today being challenged by more complex attacks that not only flow below the radar, but also specifically target certain types of applications. In this Queuecast edition, Ryan Sherstobitoff, CTO of Panda Software describes what new types of sophisticated attacks are being created and what proactive steps developers need to take to protect their applications.
Mike Vizard interviews Panda Software CTO Ryan Sherstobitoff.
Copyright © 2007 held by owner/author. Publication rights licensed to ACM.



Originally published in Queue vol. 5, no. 1—
see this item in the ACM Digital Library
---
Related:
Simson Garfinkel, John M. Abowd, Christian Martindale - Understanding Database Reconstruction Attacks on Public Data
These attacks on statistical databases are no longer a theoretical danger.
Rich Bennett, Craig Callahan, Stacy Jones, Matt Levine, Merrill Miller, Andy Ozment - How to Live in a Post-Meltdown and -Spectre World
Learn from the past to prepare for the next battle.
Arvind Narayanan, Jeremy Clark - Bitcoin's Academic Pedigree
The concept of cryptocurrencies is built from forgotten ideas in research literature.
Geetanjali Sampemane - Internal Access Controls
Trust, but Verify
---
---


© 2020 ACM, Inc. All Rights Reserved.